Eco-Friendly Carpet, Rug and Upholstery Cleaning in Apple Valley, Minnesota
Top-Rated Carpet, Rug and Upholstery Cleaning in Apple Valley, Minnesota
Green Clean, which has an A+ rating with the Better Business Bureau, offers expert carpet, rug and upholstery cleaning services. Our friendly team members also provide tile and grout hard-surface cleaning and odor control and removal services.
Our experts use eco-friendly processes for cleaning services, whenever possible. Green Clean, which is IICRC-certified, has been serving the Apple Valley area for more than 25 years.
Contact us to book an appointment, get a quote or ask questions.
Why Choose Green Clean for Your Cleaning Needs
The Right Team, the Right Results
A+ rating with the Better Business Bureau
IICRC-Certified (Institute of Inspection, Cleaning & Restoration Certification)
Environmentally friendly products and processes, when possible
Celebrating over 25 years in business
Expect a Peerless Standard of Service and Care that makes it easy to enjoy your living or workspace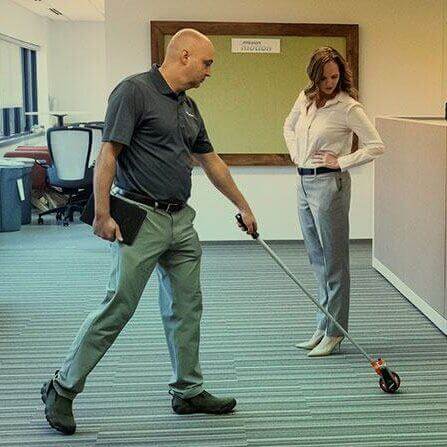 Preferred Cleaning Services in Apple Valley
Green Clean employs many of the state's top carpet, rug, upholstery and fabric-cleaning experts, who always provide a peerless standard of service. Whether you need carpets deep cleaned after entertaining friends with a big party or you want your prized dining room rug serviced, Green Clean's friendly experts always clean fabrics and textiles to perfection.
Permanently Rid Your Home or Business of Foul Odors
Foul odors tend to linger and can be tricky to get rid of. Dog and cat odors or cooking and musty smells are some tough-to-remove examples. So, what's to be done? Green Clean's friendly staff have the expertise and processes down to ensure that what's been harming your environment is removed, permanently.
Once the odor has been eliminated, your healthy environment will be restored and your nose can begin enjoying fresh smells.
Ready for Professional Carpet, Rug or Upholstery Cleaning in Apple Valley?
If you want to get a quote, book an appointment or learn more about our eco-friendly carpet, rug or upholstery cleaning services for Apple Valley homes and businesses, contact us today! Green Clean also provides expert service for tile and hard-surface grout cleaning and odor control and removal.