Odor Control & Removal
Expert Minneapolis-Based Odor Control and Removal
Professional Help Getting Your Minneapolis Space to Smell Great
Pets, cigarette smoke, and food are just a few examples of what can cause unpleasant odors to linger in your space. If cleaning alone isn't getting the job done, detailed and professional help is available. Green Clean can implement the multiple, time-consuming steps needed to successfully control and remove odors. The end result is that your Minneapolis-area home or business not only looks clean and smells fresh but also provides a healthy and safe environment.
Pet-Odor Control and Removal in Minnesota
If you want to remove pet odor from carpet, a thorough, professional carpet cleaning with possible localized and topical odor treatments might be sufficient. However, sometimes that's not enough. Pet urine can seep into subflooring, baseboards, and walls. If you have a cat that sprays or a persistent dog, Green Clean can address these deeper issues and help get your space back to normal. Although specific steps are unique to your needs and situation, here's what a typical pet-odor removal service might include:
Carpet removal
Subfloor, baseboard, and/or wall inspection
Cleaning impacted surfaces
Deodorizing impacted surfaces
Sealing impacted surfaces
Cigarette Smoke Odor Removal Services in the Minneapolis Area
As smoke is a carcinogen, cigarette-smoke removal services are a step toward eliminating what's known as third-hand smoke–the residue that smoking leaves on indoor surfaces. Your unique needs will determine the specific steps and products needed for odor control and removal. To give you an idea, here are common steps in the process:
Removing any surfaces that can't be cleaned
Use specialized products to clean and remove tar stains and other residues
Deodorization, which might require use of specialized fogging, ozone-generating machines, and hydroxyl and vapor shark technology
Encapsulation, which includes using an odor-blocking sealant on porous surfaces, such as walls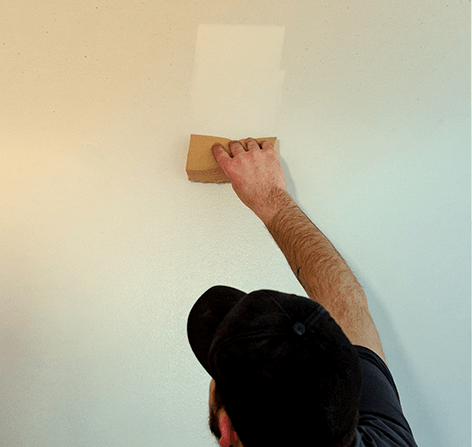 Successfully eliminating odors from carpeting and upholstery requires a multi-step process. Here's how Green Clean handles odor control and removal:
Identify the odor. The first step is finding the source of the smell.
Determine the approach. Next, we assess the appropriate response to removing it. Pet, food, smoke, and mold odors each require a different approach.
Tackle the job. Using an arsenal of specialized cleaning agents, cleaning specialists thoroughly clean, sanitize, and deodorize the surfaces that are impacted. Odor control sometimes requires the use of chemicals. Enzymes are the greenest approach to odor removal—the best alternatives are germicides.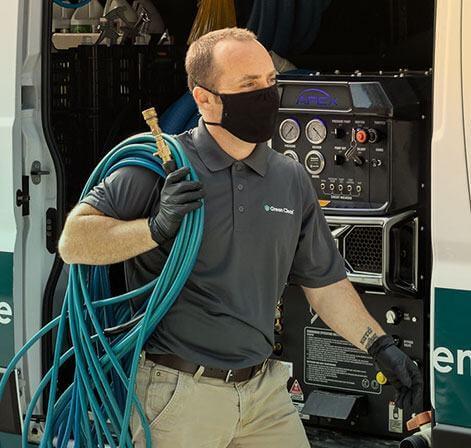 The Benefits of Professional Odor Control and Removal
A single tactic or cleaning product might not be enough to eliminate odors from pets or smoke. It often requires multiple or repeated steps and lots of time. There's no miracle product, but qualified professionals who have been properly trained make all the difference. Count on Green Clean's certified odor-control technicians to recommend and employ a combination of procedures–such as carpet cleaning or duct cleaning–and products to achieve effective results.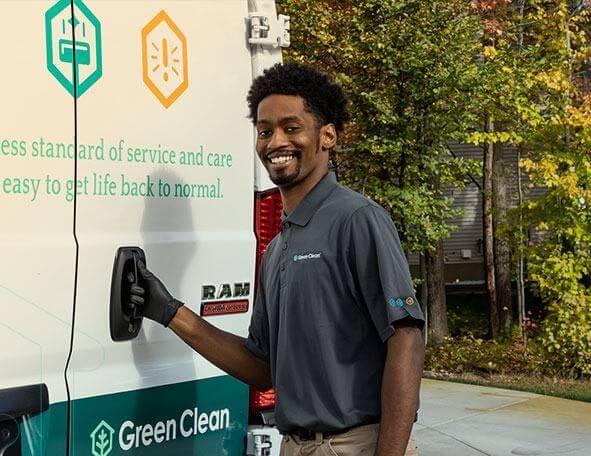 Get an Estimate Today
Your odor control and removal pre-inspection starts with a visit to your Minneapolis-area space so that we can build an understanding of the damaged area, the desired repairs, and discuss your concerns.
Get Help
* Depending on your circumstances and needs, there may be a fee associated with a pre-inspection. When we respond to your request, we can clarify any expected fees for pre-inspection.