Expert Mold Removal in Minnesota
Safe, Effective Mold Remediation for Homes and Businesses in the Minneapolis Area
Water damage can lead to mold. Mold is common, yet dangerous and should be addressed quickly and completely. Without swift response, mold can cause health problems and structural damage.
Green Clean is a member of the Institute of Inspection, Cleaning and Restoration Certification (IICRC), which means our team is trained and prepared to tackle all sorts of mold removal and remediation needs in the Minneapolis area.
What to Expect with Green Clean's Mold Removal Services
Although every remediation situation is addressed based on unique needs, here's what a typical mold removal process might include:
Mold testing. This third-party service provides an understanding of the types of mold present, what it will take to remediate or remove, and an accurate cost estimate.
Stop the spread. Once mold is detected, it's important to contain the area and create negative air pressure. This ensures that mold spores will not impact the rest of your space during removal.
Controlled removal of building materials. As-needed, controlled demolition is informed by how much mold there is and where it is located.
Post-mitigation testing. This step, done by a third-party, ensures mold has been removed to meet acceptable standards, and that your home or business is safe again.
Reconstruction or repairs. For situations that need demolition, this step helps return your space to normal.
Professional Mold Remediation in the Minneapolis Area
Mold remediation is a dangerous job, and one we strongly recommend hiring a professional to do. Without the proper processes and protections, you can put yourself in harm's way. As the IIRC and Restoration Industry Association (RIA) require, Green Clean works with third-party mold-testing companies to detect mold to ensure there is no conflict of interest.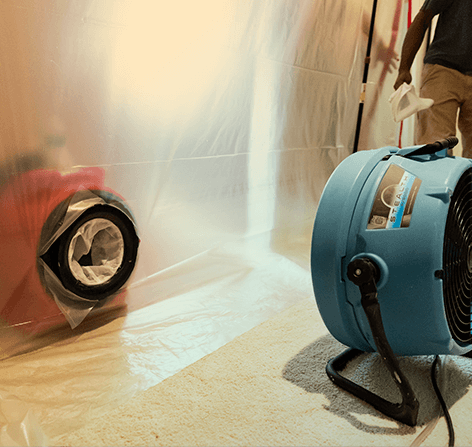 24/7 Disaster Response Line
Emergencies that damage your home or business can happen at any time. That's why Green Clean offers an always-on disaster response line to get you the help you need.
Call 612.789.9600 now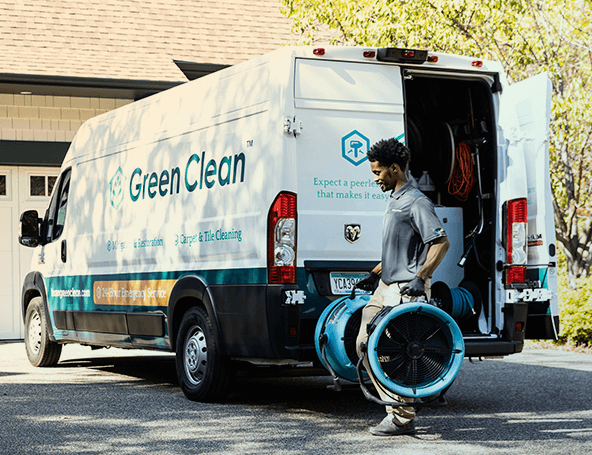 Request a Pre-Inspection Today
Your mold removal pre-inspection starts with a visit to your Minneapolis-area space so that we can build an understanding of the damaged area, the desired repairs, and discuss your concerns.
Get Help
* Depending on your circumstances and needs, there may be a fee associated with a pre-inspection. When we respond to your request, we can clarify any expected fees for pre-inspection.