What To Do with Wet Drywall
Drywall, plasterboard, wallboard and gypsum board are all common, sturdy options for walls. However, when you're dealing with water on drywall, damage is part of the deal—for example it can become soft or lose structural integrity.
Contact us
Sign up for a three-year cleaning subscription
Contact Us
Can Wet Drywall or Ceilings Be Saved?
Depending on how much water damage has occurred—it is possible to save wet drywall, but anything moldy must be replaced. Once you've confirmed water on drywall, acting fast is critical to avoiding mold damage.
First, check drywall to see if it is wet. If you're wondering how to tell is drywall is wet, there are two options. Use a non-penetrating moisture meter or remove baseboards and use a screwdriver to poke holes. If the meter confirms moisture, or the drywall is soft—it is wet.
Next, you need to determine if anything behind the wall is wet—including insulation and studs. This can be done with either a penetrating moisture meter, or by making a hole in the drywall large enough for you to confirm moisture.
If moisture is present in the drywall or insulation, drywall needs to be cut a few feet up from the floor and any insulation needs to be removed.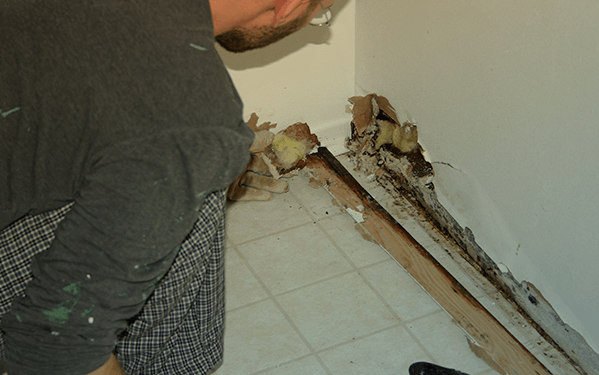 What to Do with Mold
Once water damage has been done, wet walls and insulation will hold moisture for a long time, allowing mold clusters to form inside the wall.
Any moldy materials should be professionally removed, as they can cause allergies, asthma, and other detrimental health conditions. DIY mold removal can cause mold spores to be spread throughout your space, leading to the need for additional cleaning.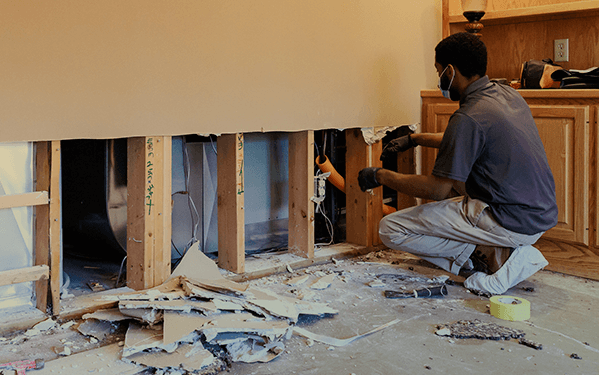 Green Clean Can Help
Whether you have questions about detecting moisture, recovering from water damage, or removing moldy materials, Green Clean's team of professionals can ensure a safe process to return your environment to a normal condition.
Contact Us