Professional Upholstery Cleaning for the Minneapolis Area
Experts Who Refresh Sofas, Couches and Chairs
Vacuuming furniture on a monthly basis is a great way to maintain upholstery. Scheduling a professional cleaning every one to two years can help keep furniture from showing wear, or becoming deeply soiled. However, when upholstery is soiled, stained, or showing signs of wear, the best results can be achieved using water-based cleaning. Regular maintenance and professional upholstery cleaning every couple of years can:
Remove dead skin, dust mites, insect fecal matter, dirt, stains and grime that build up
Guard against microscopic pollutants like bacteria, mold spores and other respiratory and allergy triggers
Help furniture last longer
Improve the overall appearance of furniture
Improve or eliminate pet odors
Top Fabric- and Upholstery-Cleaning Professionals in the Twin Cities
If you need upholstery or sofa cleaning in the Minneapolis area, here's what you can expect from Green Clean:
Vacuuming and brushing
Pre-treatment and shampooing by hand
Applying cleaning agents and extracting soils
No cleaning residues left behind
Green protectant to help against soiling and staining
The Benefits of Professional Upholstery Cleaning
The Minneapolis-area Green Clean team is specially trained to care for fabrics and textiles that require special procedures and cleaning agents, based on the type of material. The proper techniques for upholstery cleaning make all the difference in keeping your sofa, couch or other furniture looking great. We have certified upholstery technicians who use state-of-the-art cleaning equipment and methodology to clean upholstery, including:
W Code, clean with water
S Code, clean with solvent
SW Code, clean with solvent or water
Cotton and specialty, use specific cleaning agents and processes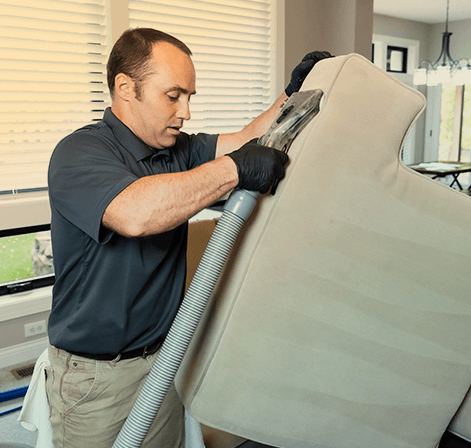 Help Your Space Stay Beautiful
Count on Green Clean to keep your furniture looking great when you sign up for three years of annual or bi-annual upholstery cleaning.
Price lock for up to three years
12-month pay play with first month free
Save up to 30% on additional services at the time of cleaning
Save 50% on the minimum-service fee once a year for emergency spot cleaning
Subscription Details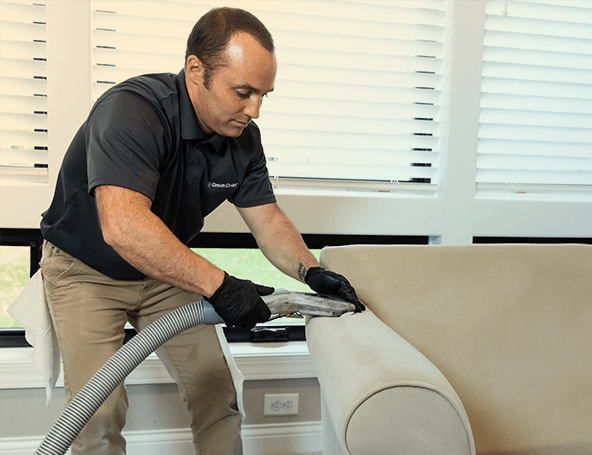 Get an estimate today
Your free upholstery cleaning estimate starts with us building an understanding of what you'd like cleaned and when, as well as your concerns.
Start a Quote