Commercial Carpet Cleaning
For commercial flooring and furniture cleaning, Green Clean uses our most intensive cleaning methods, which can include:
Dual-Process Commercial Carpet Cleaning. This is a deep, restorative cleaning that leaves no residue behind. The process includes pretreatment, rotary foam shampooing (soft scrub), and truck-mounted steam extraction. Green Clean has portable extraction equipment that makes it possible to provide service in high-rise buildings. Drying time is 12-24 hours.
Encapsulation. This is an option to be done between deep carpet cleanings, usually every three to four months. It involves vacuuming, pretreatment, and low-moisture surface cleaning. With the low-moisture cleaning, drying time is just two hours.
Bonnet Cleaning. Like the encapsulation machine, this process uses a low-reside foam that is then cleaned using a synthetic or cotton pad.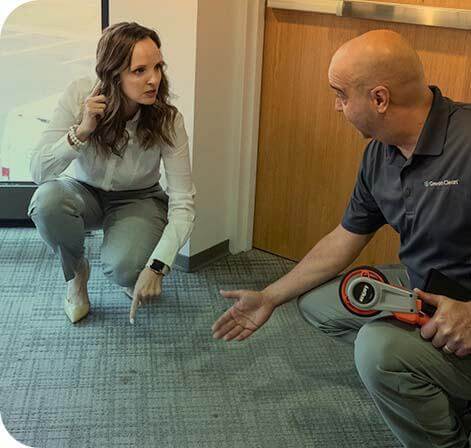 The Green Clean Guarantee
When you choose Green Clean for your Minneapolis-area commercial cleaning service, we guarantee:
We show up on time
Our team members are dedicated, reliable employees that align with our standards for quality—we don't use sub-contractors for cleaning services
Your health and safety, as well as that for our team members is a priority
Soft surfaces like carpet, rugs, fabric cubicle dividers, and upholstery will be dry in 24 hours or less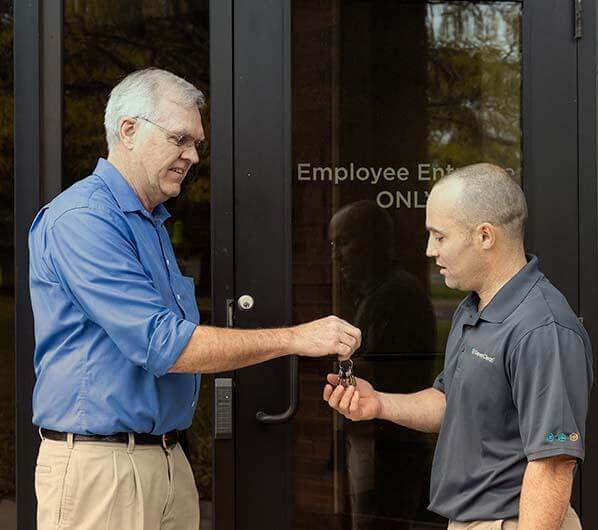 Maintain Your Minneapolis-Area Business with Cleaning Subscription
Skip the hassles of maintaining a cleaning schedule. With a customized subscription plan, you can count on Green Clean to keep your business looking great with a recommended maintenance schedule for flooring and furniture. We'll map out a mix of full cleans and touchup services that make the most sense for your needs.
Price lock for up to three years
12-month pay plan with first month free
Save up to 30% on additional services at the time of cleaning
Save 50% on the minimum-service fee once a year for emergency spot cleaning
Cleaning Subscription Details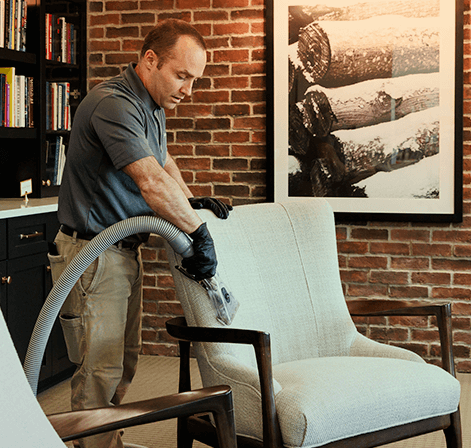 Return to Business Following Disaster
Green Clean works quickly to understand the damage you have, refer you to any necessary related services, provide guidance on working with your insurance carrier, and get to work as soon as possible. Contact us when you need help with water damage, fire and smoke damage, or mold issues.
Contact Us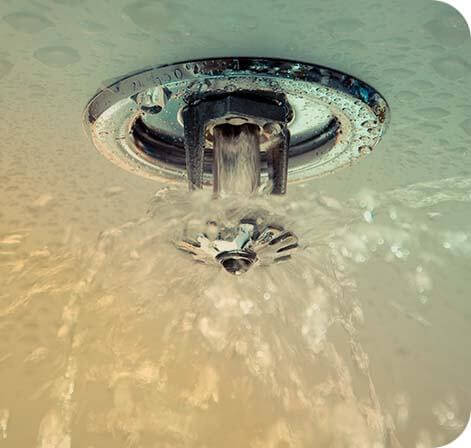 Let's Connect to Discuss Specifics
So that we can provide the most effective and accurate solution and estimate for your desired services, we visit your business for a pre-inspection.
Get Started