Tile, Grout & Stone Cleaning
Care & Sealing for Sparkling Appearance
Whether in your kitchen, bathroom, or various flooring areas in your Minneapolis-area home or business, tile, stone, and grout have the potential to enhance the look of your space—especially when it's clean and in good condition. If you have dirty or dingy-looking tile, grout, or stone, let Green Clean show you how professional cleaning and sealing services can get your tile or stone looking like new.
Elevated Tile and Grout Cleaning in Minneapolis
When you work with Green Clean, you're getting a more thorough and effective cleaning for natural stone, tile, and grout. Here's a look at the process:
Apply appropriate cleaner
Use a rotary scrubber to agitate debris and remove spots
Use a specialized grout-cleaning brush to scrub grout lines
Rinse and extract to remove agitated dirt and grime
Apply sealer to grout
The Benefits of Professional Tile and Grout Cleaning
Do-it-yourself tile and stone cleaning solutions are great for maintenance, yet these materials can build up with bacteria, mold, mildew, and unwanted spots. Services to clean and seal hard surfaces regularly helps your investment last longer, look better, and ensure the safety of those in your space. Regular tile and grout cleaning can even help prevent irreparable damage that would prompt replacing tile. Sealing natural-stone countertops keeps out solutions and debris that can stain countertops. Have our Minneapolis-based professional team come in and get ahead of these issues before it's too late.
Removing dirt and bacteria from your tile and grout requires the right tools, and the right team. Because of this, it's wise to call a professional if your tile or stone requires a deeper level of cleaning.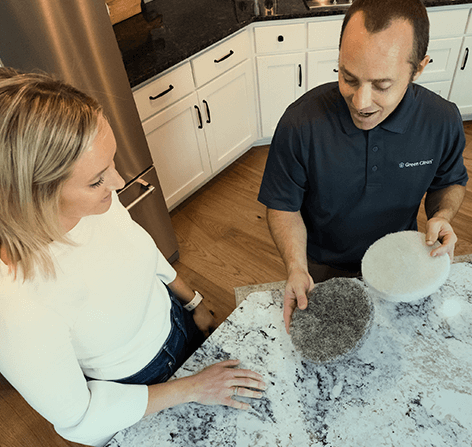 Help Your Space Stay Beautiful
Count on Green Clean to keep your tile, grout, and natural stone looking great when you sign up for three years of annual or bi-annual cleaning.
Price lock for up to three years
12-month pay plan with first month free
Save up to 30% on additional services at the time of cleaning
Save 50% on the minimum-service fee once a year for emergency spot cleaning
Subscription Details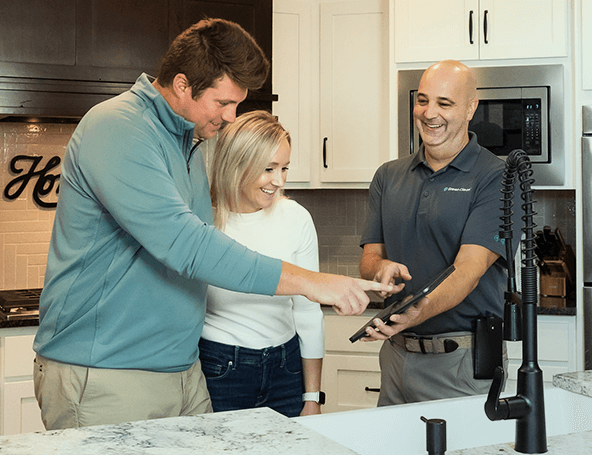 Get an Estimate Today
Your free tile and grout cleaning estimate starts with us building an understanding of what you'd like cleaned and when, as well as your concerns.
Start a Quote