Eco-Friendly Carpet, Upholstery and Rug Cleaning in St. Louis Park, Minnesota
Superior Carpet, Upholstery and Rug Cleaning Services in St. Louis Park, Minnesota
Green Clean, founded in 1996, is a one-stop shop cleaning and restoration company offering residential and commercial carpet, upholstery and rug cleaning services in St. Louis Park, Minnesota. We also provide tile and grout hard-surfacing cleaning, and odor control and removal services
Our certified team members, whenever able, use eco-friendly processes for cleaning services provided. We have an A+ rating with the Better Business Bureau and are IICRC-certified.
Contact us to get a quote, book an appointment or if you have questions.
Why Choose Green Clean for Your Cleaning Needs
The Right Team, the Right Results
A+ rating with the Better Business Bureau
IICRC-Certified (Institute of Inspection, Cleaning & Restoration Certification)
Celebrating over 25 years in business
Environmentally friendly products and processes, when able
Expect a Peerless Standard of Service and Care that makes it easy to enjoy your living or workspace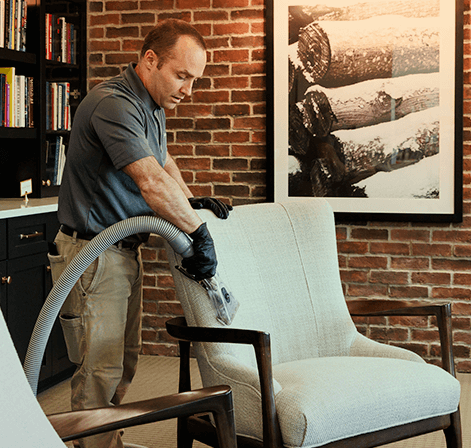 Expert Cleaning for St. Louis Park Homes and Businesses
Choosing Green Clean means you get top service from some of the state's best carpet, rug, upholstery and fabric-cleaning experts. Whether you want your master bedroom's carpet deep cleaned or your mudroom's tile floor needs some professional attention after a Minnesota Snowmageddon, our expert staff will clean your fabrics, textiles and hard surfaces to perfection while providing a peerless standard of service.
Odor Control and Removal Services
Many odors may seem impossible to permanently remove. If you have a dog, you probably know this feeling. Dog or cat odors, musty smells, and cooking odors are just a handful of examples of what Green Clean can remove. In fact, we will do more than just remove your foul odors, our expert team members will ensure what caused it can no longer harm your home or business.
Once the odor has been removed from your residential or commercial property, your healthy environment will be restored and smelling fresh again.
Get an Estimate for St. Louis Park Carpet, Upholstery and Rug Cleaning
Carpets and fabrics get dirty and sometimes need professional cleaning. It's inevitable. If you are looking for carpet, upholstery or rug cleaning services in St Louis Park, contact us to get a quote, book an appointment or to ask questions. We also offer tile and grout hard-surfacing cleaning, and odor control and removal services.